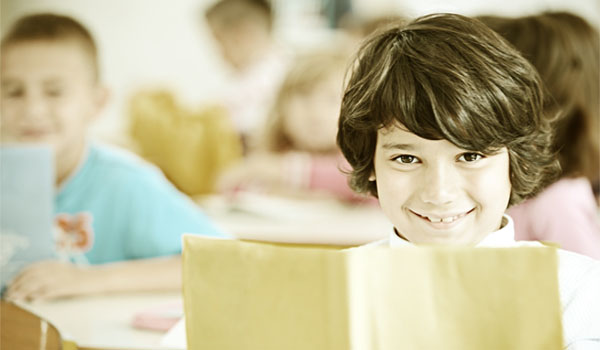 The Church Academy has been around as a school since 1979 as a ministry of the church at Reno. We have been located in the same building located at 1205 N. McCarran Blvd since the beginning and have enjoyed many students from not only parents who attend The Church, but many from all over northern Nevada. We welcome you to view our STATEMENT OF BELIEF to see if The Church Academy would be a good fit for your child.
Students that have attended The Church Academy have had a great history of testing past their current grade level and our graduates have gone on to many major universities (including UNR and UNLV) with honors as the Accelerated Christian Education (A.C.E) curriculum is accredited. Graduating high school students are eligible for the state of Nevada's Millennium Scholarship and many other scholarships open to all graduating high school seniors in Nevada.
The Church Academy boasts a current computer lab (we limit internet access for necessary research only). Students enjoy P.E. and weekly field trips as well as special trips for students who have attained certain privilege levels based on scripture memorization, work completed, and test scores once a quarter.
Our school also participates in the annual regional and international convention put on by A.C.E that includes students from all 50 states and many foreign countries. The convention is available to the upper grade levels (age 13 and above) and includes 100's of categories that students from all over the world compete in. Numerous students throughout the years from the academy have taken first place in competitions like woodworking, metalworking, sewing, photography (color and b&w), checkers, chess, track & field, musical groups, and preaching- just to name a few. In fact the academy is one of the premier schools in these competitions coming away with hundreds of awards throughout the history of the competitions. Even our younger students are involved in junior convention to prepare themselves for when they are old enough to compete on the regional and international stage!
We hope we have given some reasons why The Church Academy is a great place to enroll your child but the main reason to put your child with us is the quality Christian education they will receive! Our daily devotions and monthly memory verses combined with godly education material will ground your child firmly in the Lord hoping that as he or she gets older she will be able to have the tools to "fight the good fight of the faith" 1 Timothy 6:12 and be able to "…stand against the wiles of the devil" (Ephesians 6:11) May God bless your decision!