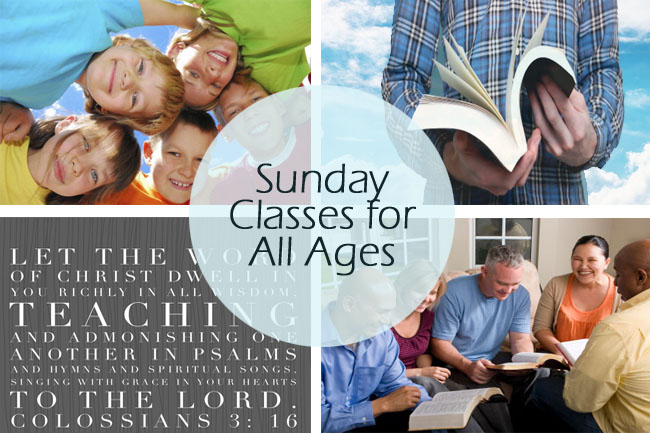 Join us every Sunday morning at 9:30 am as we go through the bible verse by verse.  The church at Reno would like to invite all ages to join us in our bible school hour every Sunday morning. Our classes are available for the very young (2 and 3 years) to Adult with everything in between. These classes are an extra opportunity to get into God's word and apply it to our lives. All subjects are relative to your Christian walk and can help you to ground you and your family in the word of God.
Please come and find out for yourselves what this extra hour can do for you!!!
Classes Available:
2 and 3 year olds
1st through 3rd
4th through 6th Grade
7th and 8th Grade
Adults
Our regular 10:30 service will include singing, the Lord's supper, and preaching. and we have a "Junior worship" for those ages 4-12.
There is a nursery room available for nursing mothers. We encourage mothers with young children to join us in the adult class and take them out when needed. To us the sounds of a crying baby is just the sound of life given by God and is to be appreciated!
Sunday Evening we meet again at 6:30 pm for more singing, fellowship, and preaching. Every 5th Sunday is a sing-spiration.